Read the honest review of AmoLatina.com before you decide it as scam or legit dating site. An AmoLatina is the dating website to find love partners from Mexico, Colombia, Costa-rica, Brazil and other Latin-American country.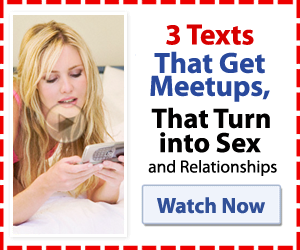 With the advent of social media sites the world has become a much easier place to connect with one another. Wouldn't you agree?
There are a vast number of social media sites out there that you can meet new people. People whom you would never have thought you could ever get to meet in a million years.

Imagine being in your underwear somewhere in your apartment in Burbank California and you are chatting real time with someone in New Delhi.
Now isn't that truly remarkable?
There are far too many sites out there that it will be almost impossible to list them all; among them are Facebook, Twitter, Instagram, Chnlove, Military cupid and so on.
The Amolatina Review

The Amolatina.com is a dating site like so many others where men can get to meet beautiful women.It offers a platform for North American men to find Latina women.

Features of Amolatina
It has a mailing system that is quick, precise and very easy to use.
With the 'Live chat" and the "cam share" features, you are able to converse with whoever you are chatting with in real time.
There is a feature called "Date a Lady" where the site helps you to set up a meeting with a lady you have been chatting with.
With the "call me" feature, you are able to hear the voices of the women you are speaking with; it also includes an interpreter in which you can pay for on the site.
With the "Virtual gifts' feature, you can send digital presents to any woman you admire.
Please find The Chnlove Reviews too!
Amolatina Membership Pricing Model

Unlike others of its kind, amolatina.com does not provide the generic member system. Instead, customers are required to purchase credits in other to access the features available on the site.
For instance, you must part with 10 credits if you wish to either read or send a message.
Take a look at the costs for the credits on the site.
20 credits $15.99
40 credits $30.00
80 credits $56.00
160 credits $96.00
320 credits $185.00
500 credits $249.00
1000 credits $399.00
Pros of Amolatina
Thousands of Happy customers all around the world.
Like as MilitaryCupid, This site also Provides easy to use translating services.
Features the Video and text chat option.
Strong anti-spam policy.
Offers 100% Money Back Guarantee too.
It organizes romance tours in central/ South America.
Cons

Their services are far too expensive.
Lack of attractive design.
Is The Amolatina.com a Scam Dating Site?
A lot of people have come out to claim that AmoLatina.com is a scam site. There are many rumors and speculations about the site's authenticity. But that is all they are, rumors.
The site is very much authentic. As you can see for yourself, the site has an Anti scam policy which is located on the site's main login page.
The anti scam, policy warns you of the following:
Never send money to a lady
Arrange dates through the "Date a lady" feature
Only exchange contact information through the "call me" feature
You are also advised to conduct a video chat with your lady once in a while to assure yourself that you are chatting with the actual person.
Admittedly, the site may seem a tad too expensive; however, its authenticity cannot be questioned.
Our final verdict?
By looking at real customer AmoLatina.com reviews, We can say that It is NOT a scam site. It is a 100 percent authentic.