Is AnastasiaDate a Scam or legit dating website? Read the review and decide accordingly.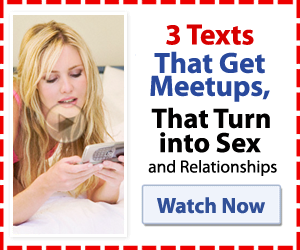 With the advent of social media sites the world has become a much easier place to connect with one another. Wouldn't you agree?
There are a vast number of social media sites out there that you can meet new people. People whom you would never have thought you could ever get to meet in a million years.

Imagine being in your underwear somewhere in your apartment in Burbank California and you are chatting real time with someone in New Delhi.
Now isn't that truly remarkable?
There are far too many sites out there that it will be almost impossible to list them all; among them are Facebook, Twitter, Instagram, Chnlove, BBWcupid and so on. Let's find my review of AnastasiaDate, a leading international dating site.
The AnastasiaDate Review

Anastasia date is another dating website like chnlove and military cupid which is created for the exclusive purpose of opposite sexes meeting and getting connected.
The site is an international online dating site which connects men from North America to women from Eastern Europe.
Anastasiadate has been in existence since 1993 (over two decades ago). It is one of the largest international dating services.
Impressive and Unique Features
Live chat: With this feature you could begin a chat with any member of the site that is online at that moment.
Cam share: With this you can have a video chat with any member that is online at the moment.
Virtual Gifts:  If you so wish, you could send virtual gifts to women.
`Call me: You have the access to talk directly to any female member you desire
AnastasiaDate.com Membership Pricing
Unlike other sites, there is a cost for contacting members on Anastasiadate. There are a couple of reasons for this.
Every single lady's email is monitored by staff so as to maintain the legitimacy and reputation of the site.
Also, quite a large number of written correspondences require some translation, and this is included in the site's fee breakdown.
It will cost you one credit for every minute you chat.
2 credits for every minute of video chats.
Ten credits to either send or read a letter.
Sounds expensive? Well there is an upside: you can earn free credits from every referral.
You will also earn 5 credits for completing your profile.
The costs of the credit are:
1000 credits = $399.00
500 credits = $249.00
320 credits = $185.00
160 credits = $96.00
80 credits = $56.00
40 credits = $30
20 credits = $15.99
Is AnastasiaDate a Scam Dating Site or Legitimate?
With the price tag on all of its key functions, it is very easy to be convinced that this site is one of those usual scam sites, however if you think this site is a scam site, then you could not possibly be more further from the truth  The site has a very strong Anti-scam policy. As per the industries experts, AnastasiaDate.com have up to 6000 success stories a year.
If a member requests money or expensive gifts or even try to misidentify themselves then AnastasiaDate will reimburse all your credit spent on communication with questionable members.
100% Credit Refund Guarantee: They are proactive to identify questionable members and immediately take bold steps against such members. If you feel that somebody over there cheated you then you can file a complaint. Once your claim is approved your will get a full refund of all the credits.
Click here (http://www.anastasiadate.com/anastasia-anti-scam-policy.html) to find more about it.
Our verdict:  Anastasiadate definitely isn't a Scam; however, it is a very expensive site. But If you are serious about dating then you should definitely try it.
Hope my AnastasiaDate review helps! Please share your own success stories and/or scam experience to help others.