Wondering if BeHappy2Day is Legit or Scam site? Read our honest review before to buy membership. BeHappy2Day.com is an international online dating and mail-order bride service that was established back in 2000 and has grown into a community that connects more than a 1,000,000 members from all parts of the world. Its main aim is to help women from Slavic countries (Russia, Ukraine, etc.), Asia and Latin America, find their soul mates.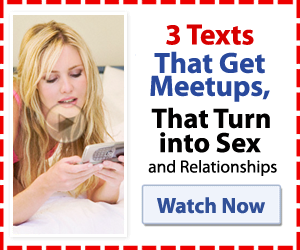 The BeHappy2Day Review
Let's start the review of BeHappy2Day by giving idea of it's unique features. All members get the same treatment and can take advantage of several different services: Live Chat, Date a Lady, Phone Introduction, Video Call, Flowers & Gifts and English Lessons. At first glance, it might seem like a promising service, but how generous does your initial investment has to be to stand a chance of meeting anyone? Everyone is welcome to sign up for free and get to explore the gallery of the most beautiful women on the planet Earth.
Assuming that you are willing to take the next step as quickly as possible and get more involved in the whole story about mail-order brides, you will need money to afford more advanced services. You won't be scammed whilst paying for Live Videos, since all the payments are made before you get to see the girl you're interested in on your computer screen.

As far as the costs are concerned, you will be required to purchase credits and use them instead of a real currency. One credit equals to $0.38-$0.75 depending on the amount of credits you purchase. The minimum amount you are allowed to purchase at once is 20 credits and it will cost you $15. Being a bit more open-minded and thinking ahead might be more economical since, for example, you can purchase 1000 credits for $379 (1 credit equals to roughly $0.38 in this case). Cashing out almost $400 dollars might not seem like the best idea ever, but you will eventually get to the stage where you will have spent even more for a smaller amount of credits.
Is BeHappy2Day.com Legit or Scam?
The BeHappy2Day's headquarters are located in Tver, Russia, and they have more than 500 offices in the United States, Russia, Asia and Ukraine. Their professional staff works very intensely to create a 100% secure environment in which you will be able to chat with attractive women who have the intention to get married and start a family.
To help you sleep peacefully, BeHappy2Day.com boasts a unique anti-scam policy that allows you to fill out the anti-scam claim form if you become suspicious about a certain girl on the website. By doing so, you help the their team keep potential scammers away from their online service. So don't worry! BeHappy2Day is 100% Legit site to find Russian mail order brides.
Is It Best Site to Find Mail Order Bride?
One more thing to note before you start looking for your future wife is that you shouldn't expect to find a woman who will serve you as a temporary partner. Since BeHappy2Day insists on gathering men and women into one single place to help them form unbreakable long-term relationships, you will be able to experience completely different feelings that what you are used to in search of the lifetime partner.
Also Check:
Hope our BeHappy2Day.com Reviews help you to decide whether it is scam or legit dating site. Please share your own experience here.