Don't get enough matches on Tinder? Then, you should try to change your location. This way you could get 10x more matches and date.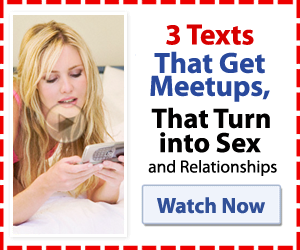 Why Should you Change Tinder Location?
First and the most important reason: More room for practice.
Are you anxious that you will scare away local girls with your lack of experience or awkwardness. That's not a problem if you are talking to girls on the other side of the globe and if you won't travel there in near future. Try your new pick-up lines and strategies on foreigners and check what works without stressing out too much about goofing off.

The second obvious reason that you want to change the location is the fact that you can make your game INTERNATIONAL. Are you into exotic Asian girls or maybe looking for a cute Slavic girl from Poland? Nothing is impossible when you can choose "where are you now" with few clicks here and there.
That gives you choices and opportunities with millions of girls in the whole world. Also you can learn more about game in different countries and what works with European girls and what not, and that brings us to the third – the most important benefit.
The third reason is the fact that if your game is up to pair and you have experience with setting up dates, you can simply schedule dates while being on travel, looking for company while doing business trip across the Atlantic Ocean? That's really simple when you can already start talking with girls while sitting at home or waiting for your flight at the airport.

How to Change your Tinder location in Android and iPhone for FREE?
Of course it is, and here are some methods how to do it right away depending on your tech skills.
Tinder Premium Location Change Method
There is the easy way that costs you $9.99, If you are 18 plus or 19.99$ for customers over 30 years old. Download Tinder Premium that includes: Rewinding you last swipe, turning off ads and of course changing your location.
It's simple but is not the best option if you are a newbie and give up quickly. Save the money and use it later while on date.
BlueStack Method for Android
Using BlueStacks to emulate Android/Google Apps on your PC or Mac.
Download BlueStacks version 0.8.12.3119 – this version is sure to work with this method, however you can try other if you want.
Install Bluestacks following the instructions given on screen.
Set up Bluestacks user account and verify it.
Enable App store/Google Play
Use the search box in Bluestacks to download Tinder and Fake GPS.
Open up the Fake GPS location and set your desired location (don't log into Tinder before you do this!)
Create profile or log into existing one and start matching up with girls from all around the world.
You can also make a little research where are the fun centers or where are the local pick up liars in given city and enter location into Fake GPS app to create more opportunities for yourself (remember to log of Tinder, change location and then log back in – no other way around!)
This is how, you can easily change your tinder location to get more dates and perfect matches.