Your profile picture is the most important element on your tinder profile. This needs some serious hard work to win the heart in first sight itself. Your profile picture should, in any case, be attractive as our brain is hard-wired to respond to beauty just like chocolate and drugs. If your tinder messages disappear then you should read my guideline.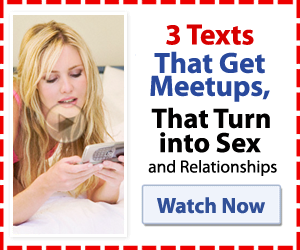 How to Get More Tinder Matches For Guys and Girls?
Even if someone is not that good looking there are ways to maximize one's appearance which is as follows:
Once you download Tinder on Desktop, the first thing is to setup your profile image. Your main profile picture should include only you and your face properly.
Look away from the camera and give an expression that is far from a happy face. A man doesn't look sexually appealing when his profile picture shows him smiling or laughing. The look should be more or less intense or serious
Selfie picture is a no for guys. This looks too feminine and also creepy as it doesn't make you look good. If you don't have anyone else to take your picture, you can use the timer option of your camera in "10s" mode.
If you have a good physique, show off your body on your tinder main profile picture or supporting picture as such picture increases your chance of getting you more swipes. Include your shirtless picture but with caution and creativity. This can be a big bonus for you if you really have a body to show off.
Have a dog in your profile picture. Girls love it when they see a guy holding cute puppy. It shows them that he is good at heart and is also caring and considerate.
Have a high-quality profile picture. Don't crop, edit as it creates to blurring that image. Generally, large size photos are high in quality.
If you are using a rectangle picture, add some white spaces, so that your tinder picture shows the entire area instead of cropping some part to fit in the square.
Use a blurry / sharp effect and use the camera with the low aperture.
Say no to mirror pictures! Mirror pictures don't create a great impression especially the ones taken in Gym. This doesn't make sense and makes you look absolutely childish if you are taking pictures in Gym across Gym mirror.
Still with some other girl! Don't keep pictures hugging some other girl or holding her waist. This may create an impression that you are still with that girl or are cheating on her which is an absolute no when you are searching someone on tinder.
If you want more Tinder Matches then you should think to change your location too. It will give more and more matches.

How to Hack Tinder to Get More Matches?
Once you are done with a great profile picture, the battle is almost done with some efforts required in other parts of profile as well:
Get serious about job description
No girl would wish to be with a guy whose job description is something like "self-employed" or "working at petrol pump". At the same time, if you are working in big companies please do mention it in your job description as the girl might just swipe right seeing that. Don't add funny tinder line which leads to negative effect.
Yes, this is another important think to look for in your profile. Be genuine at the same time, things that you mention should be interesting enough to get that attention. For eg. If you are a great singer, do mention that as girls are mostly a big fan of guys who are good singers or it could be anything else interesting like dancing or as simple as a good sense of humour.
Follow the above steps. You will get results sometimes and sometimes not. But that is how you will be a pro in making a great profile and eventually who knows you might just make this weekend really unforgettable!!! This rules are same for other tinder alternative apps too.
If you have any queries here to get more Matches on Tinder then you can contact me. I will try to respond you as soon as possible.