If you are existing Tinder user or one who want to join Tinder but have doubts about fake account then this is the page for you.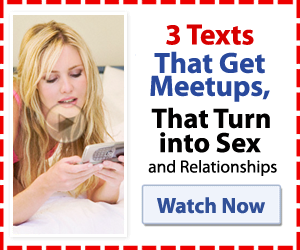 Are there any Fake Tinder Profiles?
With the popularity of Tinder reaching very high levels and with Tinder itself spreading as quickly as a tsunami, some people (obviously) decided to take advantage of this situation and try to give an initial boost to their businesses, steal your personal information or lead you to download random software. If you have had a chance to witness these cheaters first person, you know how frustrating fake accounts can be.
Be aware that automated bots are also part of the Tinder world. Bots are basically specifically programmed software aimed at corrupting your data in a number of ways and they are very hard to spot.
Read more: Tinder App Not Working!
How to Identify a Fake Tinder Account?
The majority of users who spend their free time swiping on Tinder have one mutual goal – to get as many dates as possible, especially hot ones. Different techniques are used in order to achieve the ultimate goal, though the very first thing you probably do is beautify your profile by adding mysterious pictures and boasting the lovely car you have in your profile description.
If the person you like has an incomplete profile with only one blurry picture and a rather short profile description (assuming that the maximum number of words is enough for everyone's needs), you might have come across a fake profile.
Bots tend to reply to your messages very quickly and their answers sometimes have nothing in common with your last message. They do not boast enviable language skills either and may send nonsense messages, which may even include suspicious links you're supposed to click.
In case you've thoroughly scanned someone's profile and can hardly find just one imperfection, so you think you may have found the girl you've always dreamed of, maybe it's too good to be true.
Check This too: How Use Tinder Without Facebook
Things You Should Consider before Joining Tinder
When it was originally launched, Tinder came across the wave of positive criticism for offering people something they always needed. A couple of years later, it is considered to be an outdated trend and the problem becomes even worse once you realize that there are a number of fake profiles. Even though being extra cautious will keep you away from bots and cheaters, checking each profile to the smallest details can be quite exhausting, which is why Tinder should've found a better solution to this problem instead of relying on verification using a Facebook profile. You should also be aware that how does tinder work before joining it.
Why Match.com Is the Best Alternative to Tinder?
Match.com is an online dating service available in 25 countries and 8 different languages. Despite its unoriginal name, it's the very first association to online dating and a place where you can seek matches for hookup or a serious relationship.
Even though you have to pay for their services, Match.com gathers people willing to dedicate their time to find the person they will be able to share their experiences with. Once you decide to give it a try, you'll be able to enjoy high-end features and experience advanced algorithms that increase your chance to find a perfect match.
If you still have any doubts about Tinder Fake Profiles and account then you can post your comments here.